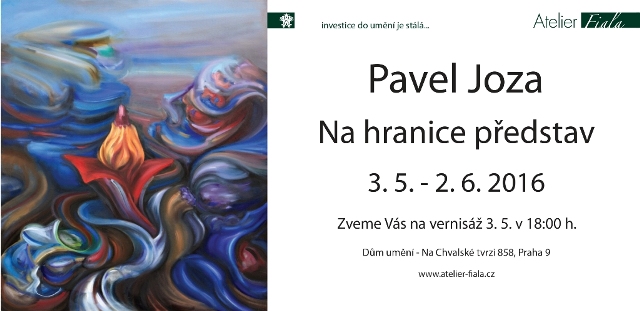 Creation of Paul Joza is extremely close to me in the way how it is distinctive. Paul operates independently of the current trends and his painting is guided by his inner world and a passion for color. Images are formed without prior preparation with individual spontaneity. They are colored manifesto of a fantasy world where . Paul's work is inspired by the natural growth and proliferation and forms are plastic composition of abstract colored shapes.
Upon a cursory look at the author's work you perceive dynamic and eddy structures of expressive colors and color combination.
To truly understand the artist's work it would require focused attention.
Upon thorough view at Joza's images we may begin to feel the energy and tension to nearly eruption of emotions that dominate the world of the subconscious and psyche. So, let's immerse into the world of color "To the limits of possibility".
Galerie fotek