Mission of the Endowment Fund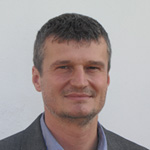 The founder of the Endowment Fund is David Fiala. The Endowment Fund "House of Art" operates mainly, as its name suggests, in the field of culture and education. It supports talented young artists, graduates of universities and secondary schools of art as well as art associations and individuals who have a relationship and love for the art.
The main focus of the Endowment Fund is the promotion and provision of art exhibitions and further training under the guidance of our experienced lecturers as well as organizing workshops for professionals and the general public.
Projects

This year was already the 9th year of the art competition Talent Horni Pocernice on the theme "Vehicles" that we were spopořadateli. Children from various schools in Prague 9 created a very beautiful work.

Creation of Paul Joza is extremely close to me in the way how it is distinctive. Paul operates independently of the current trends and his painting is guided by his inner world and a passion for color. Images are formed without prior preparation with individual spontaneity. They are colored manifesto of a fantasy world where . Paul's work is...
Číst dál

This is a piece of furniture from the 17th century, which is the supreme example of the work of Venetian masters. It was a gift of the Doge of Venice to the Olomouc bishop. Venice was at that time the commercial center of Europe and had extensive contacts with the Orient therefore at the furniture, with the origin of Central European, you will...
Číst dál